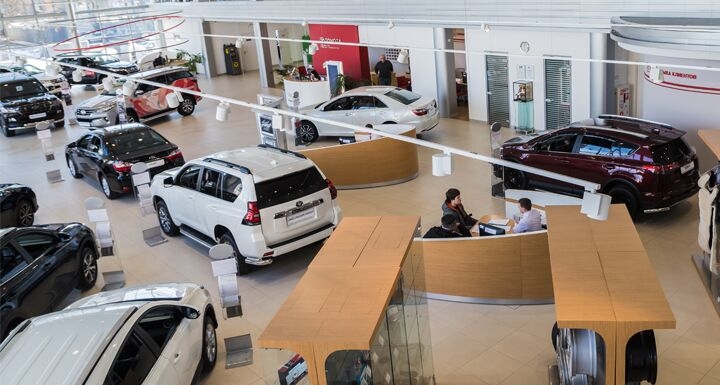 Welcome to our Toyota dealership
It's Our new Toyota selection is truly a sight to behold. We have so many options for you to choose from, that we are confident that we can always find the right solution for you. If there is something that you want that goes beyond our lot, then we can certainly order a Toyota just for you so that you can get it exactly the way that you want it. Our sales staff is friendly and polite, and they will never try to push you into anything that you are not interested in or not ready for. We believe in doing Toyota sales right.
Our pre-owned selection is just as vast as our new car selection, and we even have a number of certified pre-owned Toyotas that are all waiting for you to give them a test drive. We do not believe in providing our customers with anything less than a quality product, and that is why we painstakingly go through each and every vehicle before we put it out on our lot. We want to make sure that you always get a safe and reliable vehicle from Joel Confer Toyota regardless of your budget. We also offer a trade-in program to give your budget the extra boost that you have been looking for.
We're here for whatever you need
At Joel Confer Toyota we do Toyota service right. We will put the right staff with the right tools on your job, and we will give your Toyota the proper care and respect that it deserves. We will treat your Toyota as if it were our own, and we will take that time to take care of your needs. We will get your Toyota in and out of here as fast as possible, and we will work around your schedule. When your car needs service it is already inconvenient enough, but we see no reason why getting your Toyota serviced needs to be an inconvenient process.
Getting your Toyota the proper service is not enough, we also need to provide you with the proper parts. For your Toyota that can only mean genuine OEM parts. We will get you exactly what you need every time, and with our expert parts staff, you do not need to worry about some parts rookie providing you with the wrong part. We even have a wide selection of accessories for you to get that Toyota just perfect for you. If you need it, we can even install all those parts and accessories for you. At Joel Confer Toyota we will do whatever you need done for you and your Toyota.